Faculty/Staff Information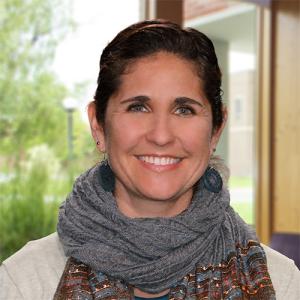 Emily Lilo
Assistant Professor/Adjunct Instructor, Health & Exercise Science
503-838-8330 | liloe@wou.edu
RWEC 237

Why I chose WOU
I wanted to work at a place where I could truly make a difference in the lives of my students.
At WOU since
08/01/2017
Hobbies
Anything related to the ocean! Cooking healthy but tasty food.
Vitae
Areas of responsibility
I teach courses across the spectrum of public health including Program Planning, Health Communication, International Health, and Food Systems and Health.
What you will do and learn in my courses
Learn to think critically about public health problems and innovative solutions to those problems.
Education
PhD in Health Communication from University of New Mexico
MPH in International Health from Boston University
BA in International Political Economy from Colorado College.
Research areas
My background is in public health and health communication. My research interests are varied as is evident by my work experience, but one area of interest within this larger context is an under-researched area—the influence of media on health. Not the effect of campaigns and media sources designed as tools to influence health, although I am interested in those as well, but the larger effects of commercial media and advertising on people's health choices, health identities, decision making, and on societal discourses surrounding health. I am also interested in promoting prevention in difficult to reach populations such as teens, and advocating for them to become more engaged in the health promotion process to attempt to address health disparities. I have extensive experience working in both the clinical medial settings and community based environments to address public health challenges, and I am always looking for new ways to address the social, cultural, and structural factors that influence health.
---
Did this faculty or staff member support your efforts to succeed? Give them a Student success shout-out.