Faculty/Staff Information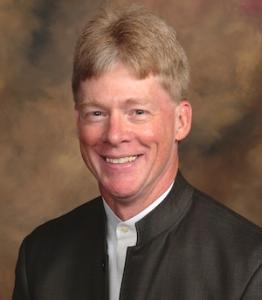 Kevin Walczyk
Professor, Music
503-838-8274 | keveli@wou.edu
APSC 228

At WOU since
09/01/1995
Course schedule
Fall 2019
| CRN | Course | Title | Times | Location |
| --- | --- | --- | --- | --- |
| 11814 | MUS514 | JAZZ THEORY | MWF 0800-0850 | SH 123 |
| 11215 | MUP315 | COMPOSITION | - | --- --- |
| 10935 | MUS250 | CONCERT ATTENDANCE | R 1100-1150 | APS 102 |
| 11787 | MUP415 | COMPOSITION | - | --- --- |
| 11811 | MUS371 | ORCHESTRATION I | MWF 1100-1150 | SH 122 |
| 11036 | MUP215 | COMPOSITION | - | --- --- |
| 11089 | MUP615 | COMPOSITION | - | --- --- |
| 11810 | MUS371 | ORCHESTRATION I | MWF 1100-1150 | SH 108 |
| 11812 | MUS414 | JAZZ THEORY | MWF 0800-0850 | SH 123 |
| 11015 | MUP115 | COMPOSITION | - | --- --- |
| 11749 | MUP300 | NON-JURIED | - | --- --- |
Education
1987 B.A. Pacific Lutheran University
1994 DMA – University of North Texas (Composition, 1994)
Teaching focus
Professor of Music; Master of Music in Contemporary Music
Research areas
Research Interests:
Composition
Film Scoring
Jazz Arranging
Media Production
Orchestration
Professional experience
Professor of music, Western Oregon University, Monmouth, OR
Awards and honors
BMI Student Composers Awards
Oregon Symphony Conti-Connection Composition Competition
Oregon Symphony Creative Kids Composition Competition
Western Oregon University's Faculty Excellence Award (1998-99)
Academic Outstanding Advisor of the Year (2006-07)
Certificate of Merit for Outstanding Faculty Advisor from the National Academic Advising Association (2008-09)
Best Classical Orchestral Album
Best Contemporary Classical Song of the year
Graduate courses taught
MUP 615: Applied Composition
Undergraduate courses taught
Publications and Presentations
Recordings:
Concerto Gaucho – Kiev Philharmonic (ERMMedia vol. 13)
Voices From The Water – Czech Philharmonic (ERMMedia vol. 12)
Celebration Fanfare – Kiev Philharmonic (ERMMedia vol. 5)
Delphic Suite – Portland Youth Philharmonic (Albany Records)
Capriccio – Seattle Symphony Orchestra (MMC Recordings, Limited)
Octet Comparsas – Hutchins Consort, Celebration Fanfare – Musashino Academia Musicae (Brain Company Limited BOCD-7329)
Multiple jazz compositions and arrangements by the Art Abrams Swing Machine Big Band (AYA Records)
---
Did this faculty or staff member support your efforts to succeed? Give them a Student success shout-out.