Faculty/Staff Information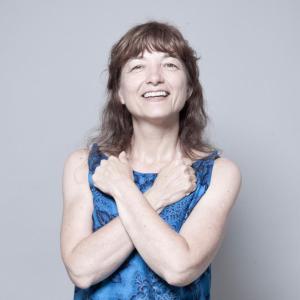 Vicki Darden
NTT Visiting Assistant Professor/Adjunct Lecturer, Deaf Studies & Professional Studies, Deaf Studies & Professional Studies
503-838-8803 | dardenv@wou.edu
RWEC 143

At WOU since
07/06/2000
Course schedule
Fall 2019
| CRN | Course | Title | Times | Location |
| --- | --- | --- | --- | --- |
| 11945 | INT460 | CURRENT ISSUES FOR INTERPRETNG | MW 1200-1350 | RWEC 209 |
Education
Ph.D. in Educational Theory and Practice with a concentration in Early Childhood Education, from University of Georgia, GA
M.S. in Secondary Education for the Deaf, from Rochester Institute of Technology, New York, NY
B.S. in Multidisciplinary Studies (Psychology, History and Deaf Studies) from Rochester Institute of Technology, New York, NY
Professional experience
A long time advocate of equity and excellence in Deaf Education, Dr. Patrick Graham obtained his Master's degree in Deaf Education with a concentration in History from the Rochester Institute of Technology's National Technical Institute for the Deaf in May 2005. He went on to teach elementary school at Phoenix Day School for the Deaf for six years. Dr. Graham obtained his PhD in Educational Theory and Practice with a concentration in Early Childhood Education, as well as his Qualitative Research Certificate from the University of Georgia.
In the last three years, Dr. Graham worked with Dr. Joseph Tobin at the University of Georgia and his colleagues on a Spencer funded research project, studying deaf preschools in Japan, France, and the United States. This study is a double ethnographic study, studying how deaf children become enculturated in the deaf culture, as well their national cultures while attending preschools. Dr. Graham is also interested in equity in education, disability studies, multicultural education, and culturally sustaining pedagogy.
In his very little free time, Dr. Graham enjoys traveling and exploring with his husband and two sons.
Undergraduate courses taught
ASL 101: American Sign Language I
---
Did this faculty or staff member support your efforts to succeed? Give them a Student success shout-out.