Faculty/Staff Information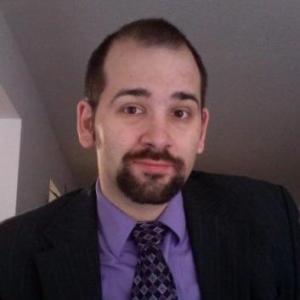 Michael Brown
(He/Him/His)
Payroll Technician, Human Resources
503-838-8677 | brownmi@wou.edu
AD 305

Why I chose WOU
Great people
At WOU since
09/29/2015
Hobbies
Drawing, Movies, Comics
Hometown
Anchorage, AK
Favorite book/movie
Lord of the Rings
Areas of responsibility
Receptionist and Coordinator for all things HR. I help student workers, staff and faculty complete their hiring paperwork and get set up to work. I perform administrative support for the HR Director and all the HR Managers here at WOU, and perform a wide variety of HR tasks.
Education
Bachelor's Degree in Art, University of Alaska Anchorage, 2013
Professional experience
4+ years of HR Experience in Higher Education and Private Business
Student services, banking and more
Awards and honors
Certified HR Assistant
Certified in Microsoft Office
Professional memberships
CUPA-HR Oregon Chapter member
---
Did this faculty or staff member support your efforts to succeed? Give them a Student success shout-out.